Family rest in Carpathian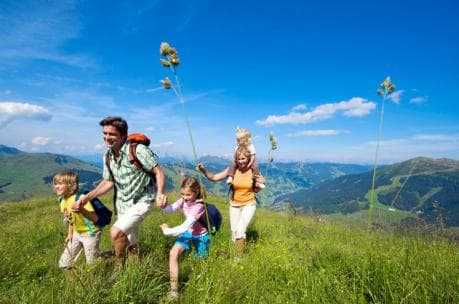 For many parents a trip with children is a wonderful opportunity to spend more time with them, to show them the world and teach them something new, to rally the family together. With no doubt, traveling with the whole family is brilliant, but it also has some peculiarities and nuances.
We would like to note that children are the most demanding tourists. On vacation they always want to get the most pleasure, they want to see a lot of new and interesting things. They naturally get bored with the monotony very quickly, some kids are very fastidious in food, and too active children do not give their parents a moment of peace by constantly demanding attention. Therefore, when choosing a place for rest with the whole family, you should have rather strict requirements both to living conditions and to the resort, its climate and infrastructure.
From what age can you take your children on vacation?
To ensure that your vacation is not clouded by unpleasant moments, choosing the place and time-spending activities, consider the age of the children.
Infants
Specialists in most cases do not recommend traveling with babies, especially if the baby has been rarely left his home before. But if your child, who has not yet turned a year, has got used to long travels, to cars and a lot of unfamiliar people around, then for such children the journey will not become stressful.
For a comfortable trip with a baby 2 conditions are important:1. mild climate (not extreme conditions);
presence of conditions for infants (for sleep, nutrition, diapering, etc.).
Children 1-3 years old
For children from 1 to 3 years old, nutrition and acclimatization might be the main difficulties. The ideal choice for such travelers is the place of the usual climatic zone.If you are thinking about winter rest, a wonderful option will be ski resorts in the Ukrainian Carpathians. Such a vacation is irreplaceable for hardening and healing.
Children 4-10 years old
With children at this age, the entertainment program comes in the first place. At this age children will already be interested in excursions, for example, through Western Ukraine. A winter type of rest for this age category is ski resorts.
Holidays with children at the Villa "Higina Spa"
Higina Spa is a great place for rest and recreation of the whole family.
The menu of the restaurant at the Villa "Higina Spa" will satisfy the tastes of both adults and children of any age. We have many fasting and dietary dishes that are ideal for our little baby-guests. There is a children's playroom for kids, and there are playgrounds outdoors. We are looking forward to your visit at the Villa "Higina Spa"! Here you will find yourself truly relaxing in Truskavets with the whole family, and your kids will have a lot of fun, will improve their health and learn a lot of new and interesting things!