Cheap vacation in the Carpathian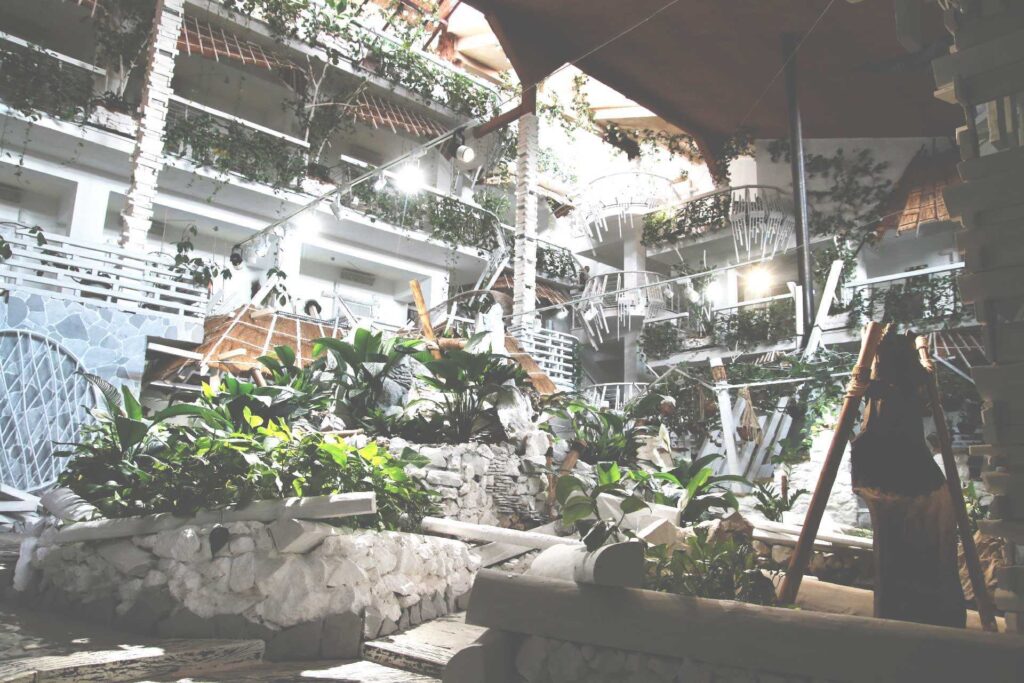 Villa "Higina SPA" is located in Truskavets, a town that has long been famous for its curing mineral waters, beautiful nature and clean environment. There are more than ten sanatoriums here, each of which has its own particularities. "Higina Spa" is called a "paradise" not by accident – a wide range of procedures and services have a curing and relaxing effect.
List of services
"Higina Spa" is a facility with a swimming pool, aeromassage, sauna, steam room, aromatherapy rooms and rooms. Our SPA-center can offer the following list of services:
peeling;wrapping;massage;manicure;pedicure;water procedures.
All of the above procedures are aimed at rejuvenating and improving the general tone. The modern rhythm of life takes a lot of strength and energy, which are not always fully restored and leads to a decrease in work performance and aggravation of health and well-being. Vacation in a picturesque corner of Ukraine among relatives and friends is the best medicine!
Villa offers forty-five rooms, among which are double rooms and two-room suites. Our two-room suites can accommodate up to four people. Design of rooms makes them cozy and comfortable so that every guest of the villa can truly relax. The abundance of greenery, flowers and waterfalls takes you away far beyond the noisy metropolis and makes you forget about problems and worries.
The price includes spa zone, cinema, water delivery from the pump room 3 times a day and the therapist's services. Our restaurant menu offers a wide range of delicious dishes, however this service is not included in the price.
The advantages of staying here
Recreation in the Carpathians has become popular significantly in recent years, which has led to price raise for services that do not always correspond to the description and cost. Villa "Higina SPA" offers an excellent vacation – inexpensive and pleasant. The level of service and accommodation conditions are always at a high level according to international standards. You can book a room either by phone or via the Internet using e-mail or Skype.