Facial peeling in Higina Spa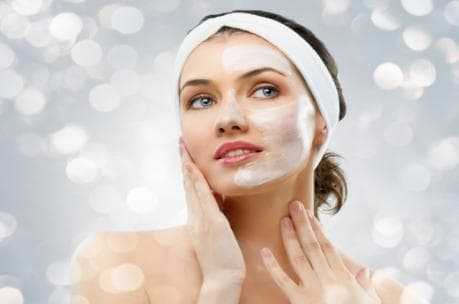 Facial peeling is a cosmetology procedure, during which dead cells are removed on the surface of the skin. Thus, cell regeneration occurs, a new skin layer is formed, wrinkles are being smoothed. It is recommended to take this procedure periodically. If you do not remove the dead cells, the pores become clogged, which leads to faster aging and appearance of wrinkles.
Kinds of peeling
Depending on the method of influence on the skin, the peeling can be of the following types:
Chemical.This procedure is performed by applying on the face a special substance, which includes various acids. As a result, the upper layer of skin cells dies, and active collagen production takes place. The skin becomes elastic, even, the complexion improves. Depending on the initial problem, a superficial, medial and deep chemical peeling can be done.
Mechanical.It is performed with various devices for grinding and cleaning the skin.Mechanical peeling can be four types:
Superficial (hardware and manual). It is performed using special brushes with natural bristles. This procedure significantly improves blood microcirculation.
Microdermabrasion. With the help of the device the beautician spray on the face aluminum particles, which remove the upper layer of the skin.
Deep peeling. It is performed under anesthesia and is usually used to remove wrinkles and pigment spots. This is a very serious procedure that requires regenerating care.
Ultrasonic and vacuum. Ultrasonic skin treatment leads to its thorough cleansing. Vacuum peeling is used to remove acne and open pores.
Physical.It can also be called a method of cryotherapy, which is based on obtaining on a skin of a cold burn from liquid nitrogen or dry ice. Cold treatment takes about 5-30 seconds. Ultra-low temperatures are able to intensify the production of collagen, improve cell supply and give skin a healthier look. Most often cryotherapy is used as an additional treatment to other cleansing procedures.
Contraindications to peeling
Regardless of the type of peeling that was prescribed to you, the following are the common contraindications:1. Critical illness, including catarrhal, infectious, cancerous, cardiovascular. diseases2. Pregnancy and lactation.3. Open wounds on the skin4. Herpes during an exacerbation.5. High temperature6. Allergy to the drug itself.7. Various skin diseases in the stage of exacerbation (dermatitis, psoriasis).8. Use of certain medicines (e.g., salicylic acid, etc.).
It is recommended to perform the procedure in the autumn and winter, so far as increased solar activity can lead to the appearance of pigment spots.
By choosing Higina Spa your face will be in reliable hands. Our experienced cosmetologists will choose the type of peeling, which perfectly suits to your skin type. Due to such competent individual and careful care your face will become even more beautiful and young.