Classic massage in Higina SPA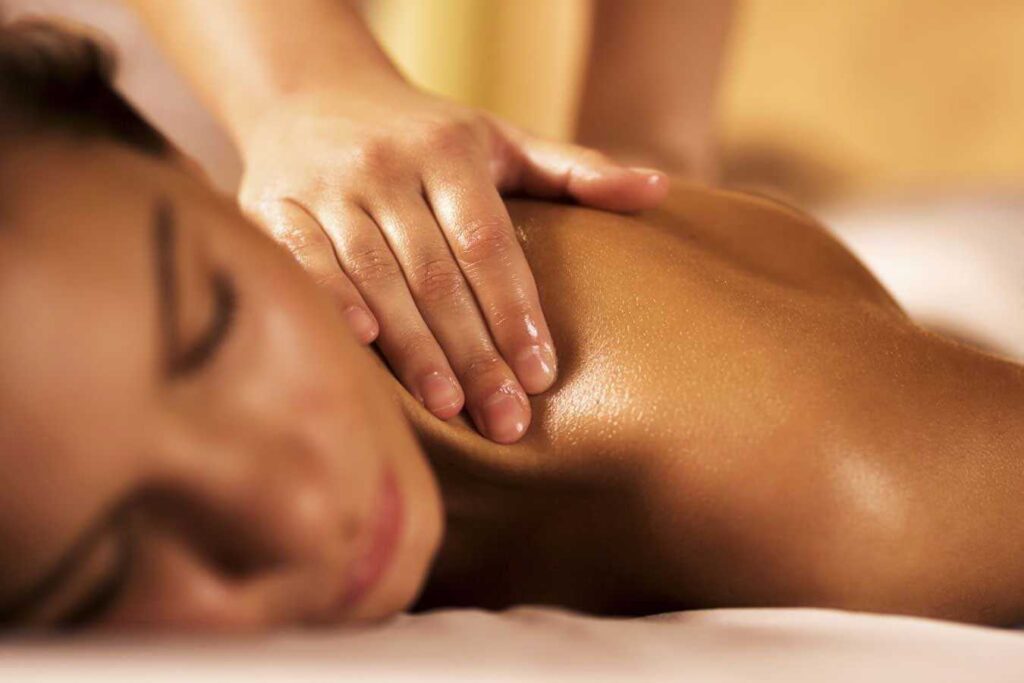 The art of massage was known long before our era. Hippocrates actively practiced this procedure to relax and strain the tissues. Today it is actively used for medical and preventive purposes all over the world.
Why does a massage have a beneficial effect?
The classic massage session is not only a pleasant but also a very useful process. Under its influence increases the elasticity and tone of muscle fibers, their strength and efficiency.
It is interesting that an improvement in the endurance of loaded muscles is observed through massaging tissues that have not previously participated in physical activities. This is because centripetal impulses are formed in the fibers, which by falling into the central nervous system cause the excitability of nerve cells.It is proved that massage procedures improve the elasticity of the stay apparatus and the mobility of the joints.
The methods of rubbing are especially effective in the treatment of the musculoskeletal system, since they stimulate the resolution of edemas and pathological deposits in the cartilage. Also, this remedy has a beneficial effect on the processes of lipid, mineral and protein gaseous metabolism, which is simply necessary for the proper functioning of organs and tissues.
Circulatory and lymphatic systems respond well to the massaging:
the flow of lymph and erythrocytes through the vessels and capillaries speeds up;supply of nutrients to internal organs increases;heart work lightens, and stagnationin the bloodstream is eliminated;cells are being released from the products of metabolism.
What is the peculiarity of classical massage, in comparison with other types.
The classical massage is based on the principles of the Western concept of physiology and anatomy. It is often contrasted with the doctrine of energy meridians according to which East Asian techniques are based on.
Classical massage covers 4 main stages:1. stroking;
rubbing;stretching;vibrating.
More rapid warming of tissues can be achieved by using aromatic essential oils. Besides, it leads to the pharmacological enrichment of massage movements, prolongation of the pleasant effect and deeper influence on the central nervous system. Pleasant smells, calm atmosphere and relaxing movements of the master lead to the complete relaxation of the patient.
Classical massage in SPA-hotel "Higina SPA"
Unforgettable feeling from massage procedures you can get at the center of physiotherapy "Higina of Spa". By choosing us, you can be sure that you will service from the hands of real experts in their field.During the session, the masseur lubricates the client's body with special oils, after which he performs the massage procedure with different strength and rhythm. Skillful movements of the master will help you achieve a state of complete physical and psychological relaxation, relieve stress, relaxation of tired muscles and will give you a feeling of incredible lightness.