Detoxification and vitaminization of face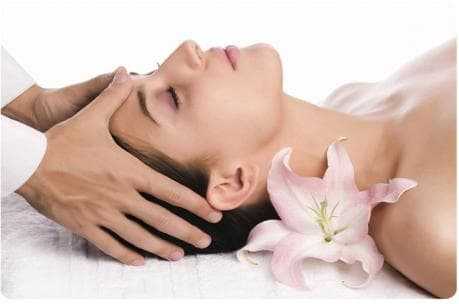 Skin of the face is the least protected organ of a person, which is regularly affected by various aggressive environmental factors. Harmful habits, poor-quality food, alcohol – all these leads to storage of toxins and exhaustion of the body's defenses. The effect of these factors negatively affects the condition of the epidermis of the person. And unsatisfactory environmental conditions, gasoline and cigarette smoke exacerbate further the situation.
What is detoxification and facial vitaminization?
Storage of toxins in the epidermis can cause acne, dark circles under the eyes, premature wrinkles and chronic fatigue.
The best modern means for skin care is detoxification. This procedure allows it to be toned, cleaned of harmful substances and enriched with useful elements. At the same time, it is aimed at converting the fat-soluble products of the vital activity of cells into water-soluble cells, which leads to their quick removal from the skin and cleansing the body of toxins.
During the session, a mask of a special composition is applied on the face, the active substances of which penetrate deep into the pores. After three to five minutes, toxins leave the surface of the skin. Afterwards comes the second stage: the solution is washed off, and a vitaminizing cream is applied, which soothes, hydrates and nourishes the skin of the face. In this case, for various types of dermis, special formulations are selected, that maximally enriching it with minerals and useful substances.
Why detoxification is one of the most effective ways of cleansing
After the detoxification, the person literally glows with freshness and beauty. This procedure is not just a cosmetic cleansing, but a metabolic process aimed at removing the decay products from the cell.
After the session, there is an increase in the regeneration of metabolic processes of the body, narrowing of the pores, removing local inflammation, reducing the number of comedones, and skin is protected and hydrated. And the subsequent vitaminization improves the state of the gland secretion and complexion.
Services of detoxification and vitaminization at the SPA-hotel "Higina SPA"
By choosing "Higina Spa", you will not only be provided with facial treatment, but also will be closer to harmony and perfection. The possibilities of the equipment cosmetology of this spa hotel will help you to return the skin its beauty, youth and health in just a minimal number of sessions.
The detoxification procedure in "Higina Spa" allows to achieve the following results:
disposal of acne and allergic reactions;activation of enzymatic mechanisms of purification;facial rejuvenation;sorption and removal of slags and toxins;suppression of inflammation;restoration of antioxidant and energy balance of the skin.