Pieces of advice from our cosmetologists on face care.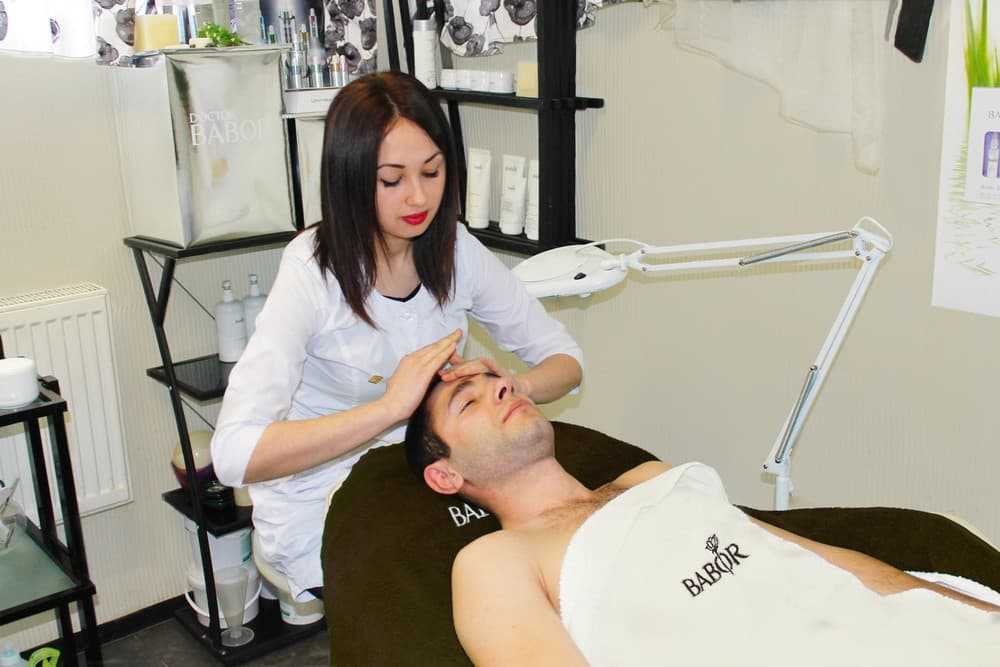 Home facial care
Skin of each person is unique. It protects us from the negative influence of the environment and needs constant and thorough care. And make-up, and skin care help us stay beautiful. It is not necessary to do a make-up every day, but we recommend doing skin care on a daily basis – without any weekend!The first thing to begin with is skin cleansing.
Your morning should begin with the removal of the products of the "night" vital activity of skin cells, and the evening – should end with the removal of accumulated dirt and cosmetics during a day. Cleansing is done by cosmetic means for your skin type to remove dirt, without depriving the skin of vital hydration. Please note: competent hygienic facial skin care does not involve the use of soap.
Most of our clients ask, why should I wash my face thoroughly in the morning, can I just rinse my face with water? If you live in the city, then you breathe with carbon monoxide, tar, and your skin gets contaminated. During the night, slags, toxins, heavy metals are released to the surface of the skin. In the morning, you need to wash in order to remove these harmful substances. If you do not thoroughly wash and apply the day cream, all the dirt along with the cream will be absorbed back into the skin.
So, we carefully and on massage lines with fingertips apply a cleanser on face and décolleté area. Leave it for 1 minute, then wash off thorough massage lines with clean water, with sponge clean the skin with special water – micellar, very dry skin we cleanse with milk, and then tone up using a tonic that fits your skin type.For normal skin up to 25 years, cleansing is the only procedure that is sufficient for daily care.
Starting from 25 years after cleansing, use the right selected cream for your skin and do not forget about the eyes – this is the mirror of your soul.
Professional face care
If you want professional care, then do not look on the Internet for an essay "Skin Care", but better – contact a cosmetologist. Skin care is a science: in order to have a beautiful, healthy and young skin, a competent approach is necessary.
Professional skin care is different from home care. The procedures performed on the salon apparatus for skin care are more intense and give a longer and more visible result. If you have an important date scheduled and you need to look like a model, then make an appointment with a cosmetologist. The skin care system is selected by a specialist depending on the type and condition of the skin.
You can buy a skin care device that is designed for home use. But it is better to use the hands of professionals: an experienced cosmetologist controls both the depth of impact and the result of the procedure. To get a really good effect with the help of skin care devices, you need to perfectly understand the processes occurring in the skin – the same apparatus both at home and in the hands of a cosmetologist will give different results.
Our Villa offers professional care for all skin types from cosmetics brands such as Babor and MaryCohr.Cosmetics of these brands are highly effective hypoallergenic cosmetics of the "LUX" class, one of the best in Europe. It balances between the brand's prestige and the quality of absolutely natural products that can be effectively used not only in the salon, but also at home.
Babor with the help of unique ampoule concentrates, masks, creams and oils will help you to restore the skin and its vital balance, and
MaryCohr will relieve it from wrinkles with the help of hardware non-surgical lifting and replace mesotherapy with hydrogels on essential oils.
Therefore, we advise you to maintain your beauty with these cosmetics.
You will be able to get acquainted with all the cosmetic procedures on our website on the pages facial procedures by "Babor" and "MaryCohr".
Be beautiful!
And let the youth never leave you!