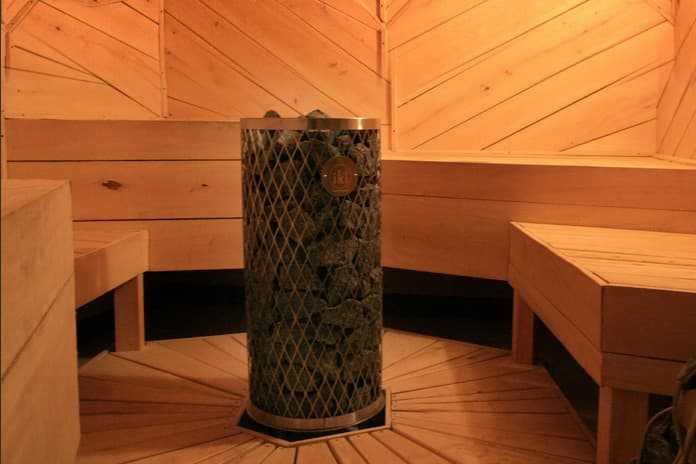 Dry-air type of sauna.
The sauna is a dry-air bath, where a high temperature (80-90 ° C) and a low relative humidity (10-15%) are maintained.It is rationally to combine the effects of dry steam with subsequent dosed cooling in the pool or under a cold shower and massage.
CONTRAINDICATIONS
decompensation of chronic diseases of any body system;acute diseases of an infectious and other nature;fever;marked atherosclerosis of vessels with damage to various systems and organs;active tuberculosis;infectious skin diseases;malignant neoplasms;tendency to bleeding, thrombosis, embolism;expressed metabolic disorders during diabetes mellitus, cachexia, hypothyroidism;marked glaucoma;psychosis and psychopathy.
FACTORS OF IMPROVEMENT, EFFECTIVE IN THE FINNISH SAUNA
Improvement of skin functions and qualityReflex stimulation of the central and peripheral nervous systemChange in the body's temperature balance, increased exchange and release of toxic productsIncrease of capillary blood flow and lymph drainage
After sauna, take a shower!