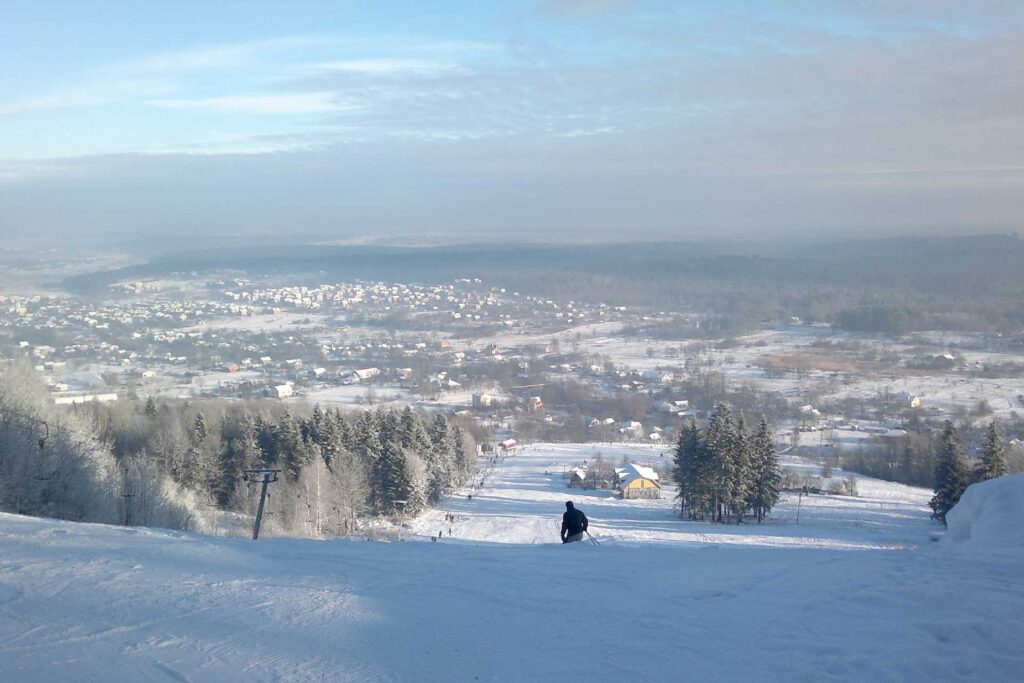 The Carpathians have more than a dozen ski resorts. Which one to choose?
Bukovitsia is located 10 km from Truskavets. Therefore, tourists, who have had time to get bored, with pleasure go skiing, snowboarding, sledging here.
This is the nearest ski route from our hotel, but for inveterate skiers our staff will be happy to help find the best options for one-day ski tours.